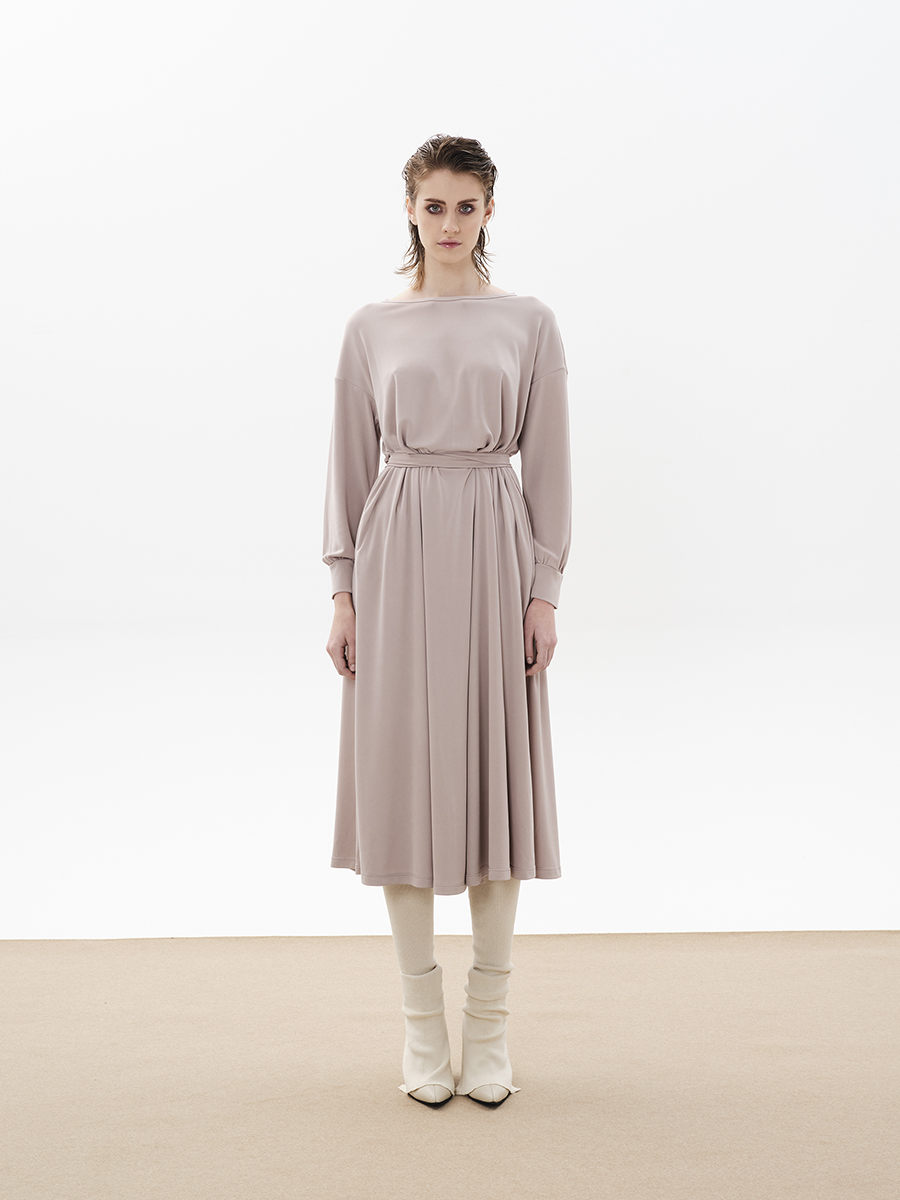 Unlock Creativity – Midi Dress
Designer: Ioanna Kourbela
An ultra-comfortable and stylish design,
the "Unlock Creativity" midi dress made of soft modal jersey is the perfect,
understated choice for your upcoming winter outfits. Its comfy shape makes it not only super easy
to put on but also a quick alternative
for unique looks with a minimal flair.
It has long sleeves that fit on the wrists thus creating soft pleating
Its shape without the belt is wide and flowy while once the belt is tied it emphasizes on the waist thus creating beautiful pleating on the surface of the garment
It has a detachable belt with an elasticated band
Details:
70%Modal-30%Polyester
- -
Less is More - Midi Dress
Ένα απολύτως άνετο και stylish σχέδιο,
το midi φόρεμα της γκάμας "Unlock Creativity"
από απαλό modal jersey
αποτελεί την ιδανική, understated επιλογή για τα outfits του χειμώνα.
Η άνετη γραμμή του το καθιστά όχι μόνο ευκολοφόρετο αλλά και μια γρήγορη εναλλακτική για μοναδικά looks με minimal χαρακτήρα.
Έχει μακριά μανίκια που εφαρμόζουν στους καρπούς δημιουργώντας απαλές πτυχώσεις
Η γραμμή του χωρίς τη ζώνη είναι εβαζέ και ριχτή ενώ μόλις δεθεί η ζώνη τονίζει τη μέση δημιουργώντας στην επιφάνεια του φορέματος πτυχώσεις
Έχει αποσπώμενη ζώνη με λάστιχο
Λεπτομέρειες προϊοντος :
70%Modal-30%Polyester
Shipping cost included