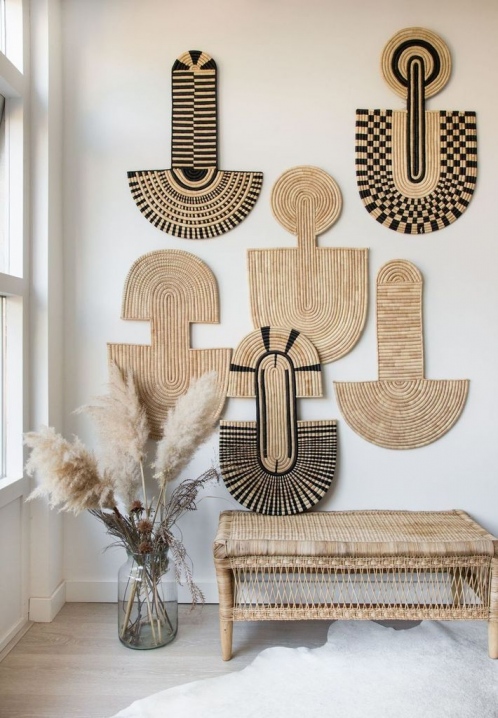 Abstract Masks

Product description:
Designer: Benu
Origin: Made in Africa/ Zimbabwe
Note: The handmade abstract masks, made from palm leaves are inspired by traditional African masks.
With captivating patterns or in natural color they create an iconic wall decoration.
Dimensions- Natural : 80 x 55 cm
Dimensions- Black Design : 80 x 55 cm
- -
Περιγραφή προιοντος
Designer: Benu
Προέλευση: Κατασκευασμένο στην Αφρική / Ζιμπάμπουε
Σημείωση: Οι χειροποιήτες abstract μάσκες, κατασκευασμένες από φύλλα φοίνικα είναι εμπνευσμένες από τις παραδοσιακές αφρικανικές μάσκες. Με σαγηνευτικά μοτίβα ή σε φυσικό χρώμα δημιουργούν μια τολμηρή διακόσμηση τοίχου.
Διαστάσεις προιόντος Natural : 80 x 55 cm
Διαστάσεις προιόντος Black Design : 80 x 55 cm